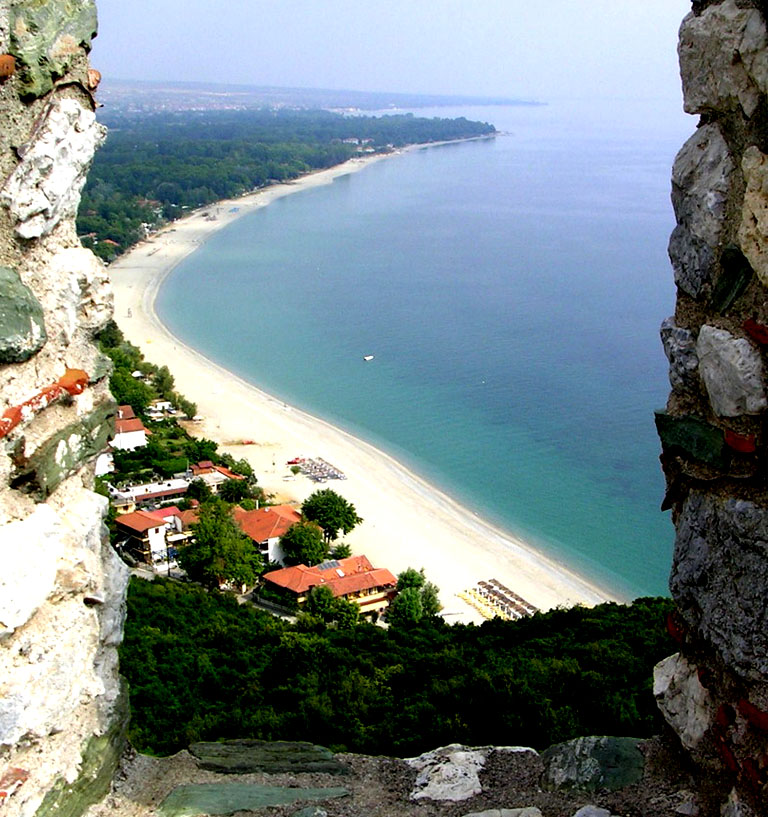 PLATAMON
The beach of Platamonas is one of the most famous in the area and is awarded every year the blue flag of Europe. It is surrounded by rich vegetation. One can swim along the coastline. One of the best parts of the sea is under the Platamon Castle (in the old railway tunnel) where the coast is pebbled and the water reflects the colors of nature. It is an organized beach ideal for couples, families or friends offering quality vacations.
SKOTINA - PANTELEIMON
The beach of Skotina and Panteleimon is characterized by the many campgrounds there are along the coastline. It is a sandy beach with small pebbles at the waterfront. In the homonymous settlement one can find many cafes and restaurants.
LEPTOKARYA
The sandy beach of Leptokarya is stretched along a long coastline and is pebbled in certain areas. Along the beach at the waterfront of the village there is a wide range of restaurants, bars and cafes with sunbeds and umbrellas on the beach where one can enjoy ice-coffee and refreshments. The sea is shallow enough for both adults and children and is awarded the blue flag of Europe. Fully organized and safe the beach of Leptokarya caters for every need.
NEOI POROI
The beach of Neoi Poroi is also sandy and suitable for young children in the waterfront but it might be a little dangerous if one swims far from the beach as there have been reports of deep water twirls. It is however a beautiful beach with all the facilities for dinner, coffee and drinks as well as water sports.
PLAKA LITOHORO
The beach of Plaka Litohorou offers a variety of choices as there pebbled parts as well as sandy spots. It is stretched along many kilometres from Leptokarya to Gritsa and is filled with campsites, restaurants, beach bars as well as night clubs as it is a very popular both at daytime for swimming and at night for bar-hopping for the locals as well as visitors from nearby cities. It is also filled with beautiful summer houses and fields with olive trees.